Manage your deal pipeline
Keep a finger on the pulse of every prospect, lead, and deal you've identified in your acquisition pipeline. Never forget a followup or next step again, and decrease the time it takes to close on a new property from months to days.
See a pipeline view of all your deals in one place
Say goodbye to disorganized desktop folders and multiple spreadsheet versions for good. MyPropertyStats stores all of your deals in one place, and ensures the data you have in your deals is always up to date. With one click, see the entire 10,000 ft view of your acquisition pipeline, and drill down into an individual deal in seconds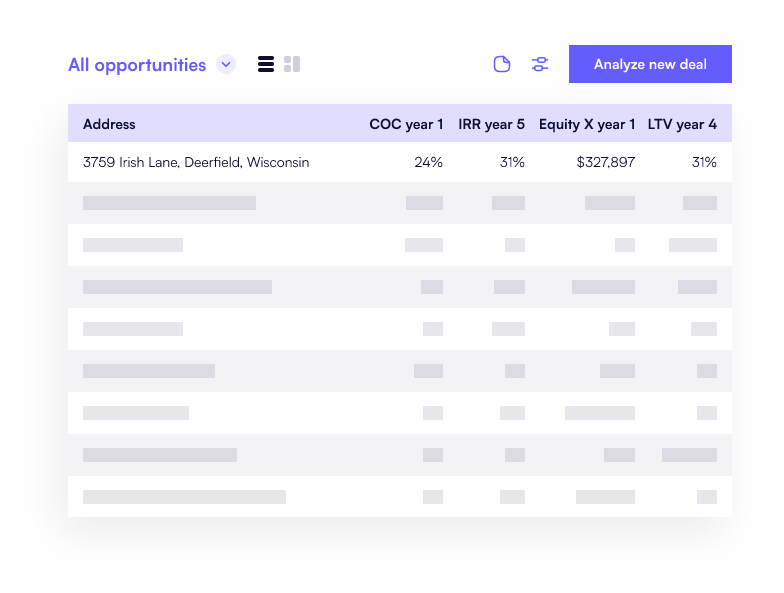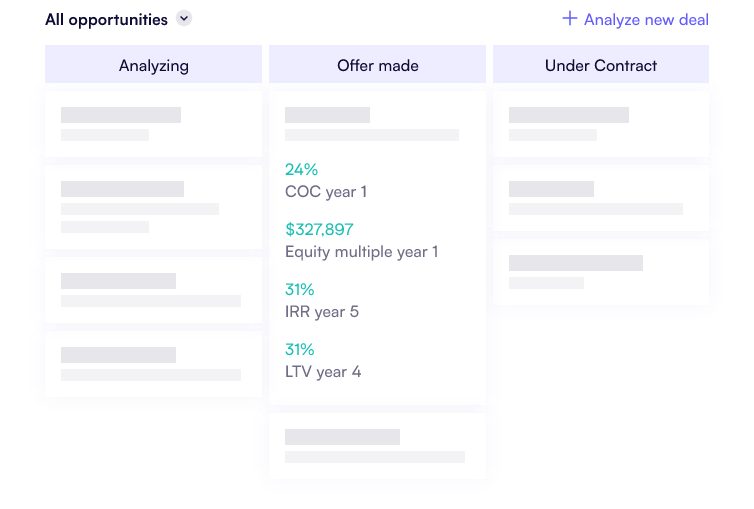 Customized pipeline stages
Every investment process is different, so why should you be forced into a cookie-cutter solution? Customize your pipeline stages to fit your investment process…and never lose track of where a deal stands in your process again.
Collaborate with your team
Share all the details of ANY deal with your partners, bankers, etc in a matter of seconds. Just grab the link, choose what you want the receiver to be able to see, and send it! Anytime you make a change, it will update for the receiver as well in real time.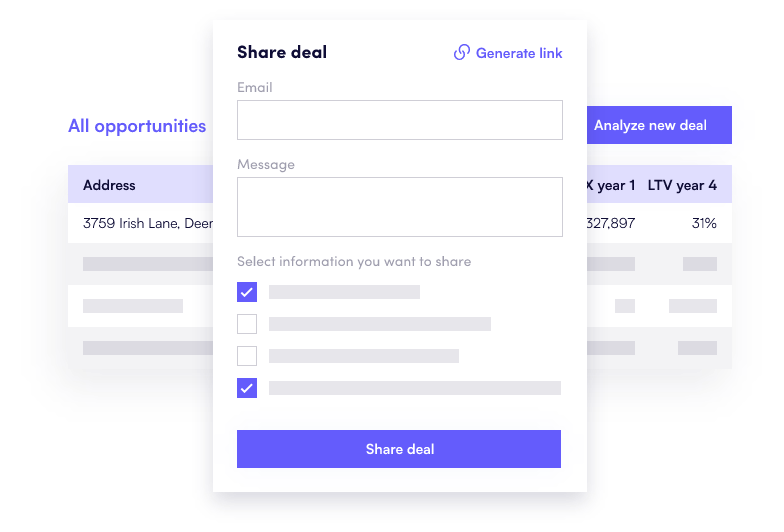 You're going to love MyPropertyStats
From first-time real estate investors to seasoned veterans with dozens of properties under management…everyone is turning to MyPropertyStats to build wealth through real estate.
MyPropertyStats transformed my investments, providing comprehensive analysis and portfolio management. A must-have for serious investors.
Indispensable for property development. Investment manager and deal analyzer boost efficiency. Essential for scaling business.
MyPropertyStats guided me as a first-time investor. User-friendly interface, in-depth analysis, and helpful support chat. Perfect companion.
Accessible and manageable for part-time investors. User-friendly interface, free training, supportive community. Reliable companion.
Revolutionized portfolio management. Centralized database, investment insights. Invaluable for efficiency and profitability.
Essential resource for real estate agents. Quick property evaluation, comprehensive reports. Earn trust and confidence.
Start building wealth through real estate today.