Track the performance of each investment
No more spreadsheets. No more email threads requesting numbers. No more being "in the dark" when it comes to how your investments are performing.
Manage individual properties with the property card
Drill down into your individual property cards to see the property finances, important documents, and even a history of last contractors used. Reduce your monthly property management admin time by as much as 90%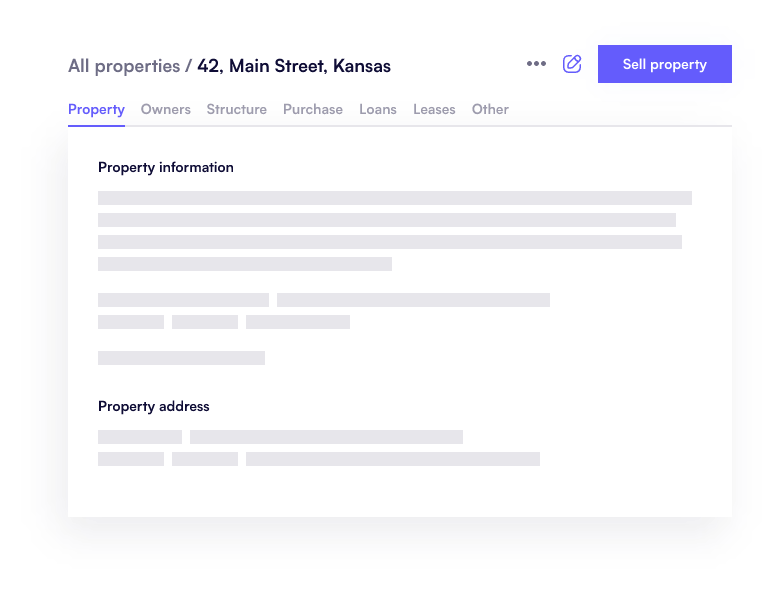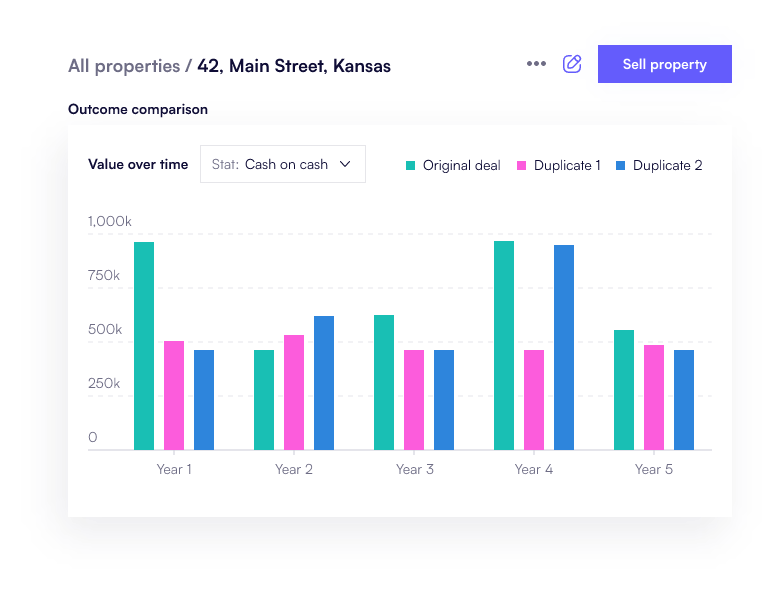 Access any metric with our turbocharged reporting tool
Imagine being able to pull reports and numbers on your investment properties as easily as a publicly traded stock? Get instant access (and smart insights) from each investment in your portfolio in a matter of seconds. Run reports like IRR calculations, debt paydown projections, and more. All with the click of a button.
Run simulations on any of your properties using multiple future assumptions so you can see the exact impact future scenarios will have on both your individual investment, and on your entire portfolio.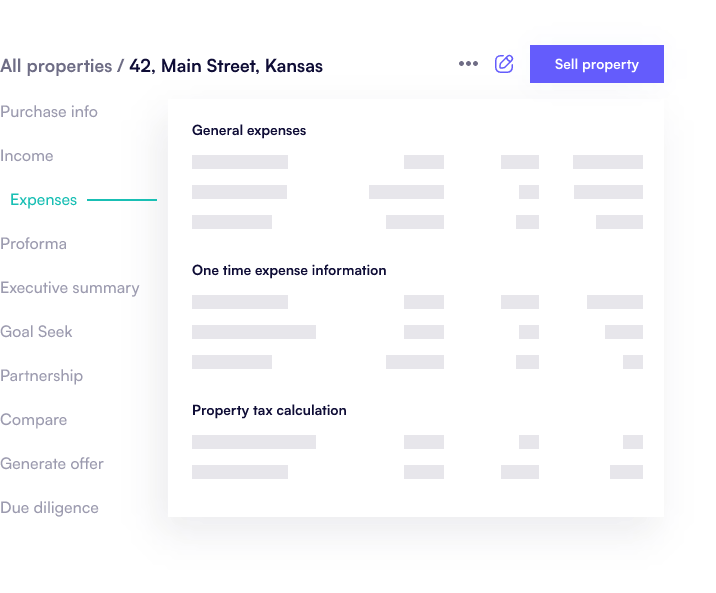 You're going to love MyPropertyStats
From first-time real estate investors to seasoned veterans with dozens of properties under management…everyone is turning to MyPropertyStats to build wealth through real estate.
MyPropertyStats transformed my investments, providing comprehensive analysis and portfolio management. A must-have for serious investors.
Indispensable for property development. Investment manager and deal analyzer boost efficiency. Essential for scaling business.
MyPropertyStats guided me as a first-time investor. User-friendly interface, in-depth analysis, and helpful support chat. Perfect companion.
Accessible and manageable for part-time investors. User-friendly interface, free training, supportive community. Reliable companion.
Revolutionized portfolio management. Centralized database, investment insights. Invaluable for efficiency and profitability.
Essential resource for real estate agents. Quick property evaluation, comprehensive reports. Earn trust and confidence.
Start building wealth through real estate today.